Founded by Ilenia Notarangelo & Luca Gonnelli in 2012, illo is a world-class design studio operating from beautiful Turin, Italy. We are a very diverse team of 15 people of different nationalities, educational backgrounds and we are, proudly, gender-balanced. Pizza, respect and love for design & technology are the things that tie us together.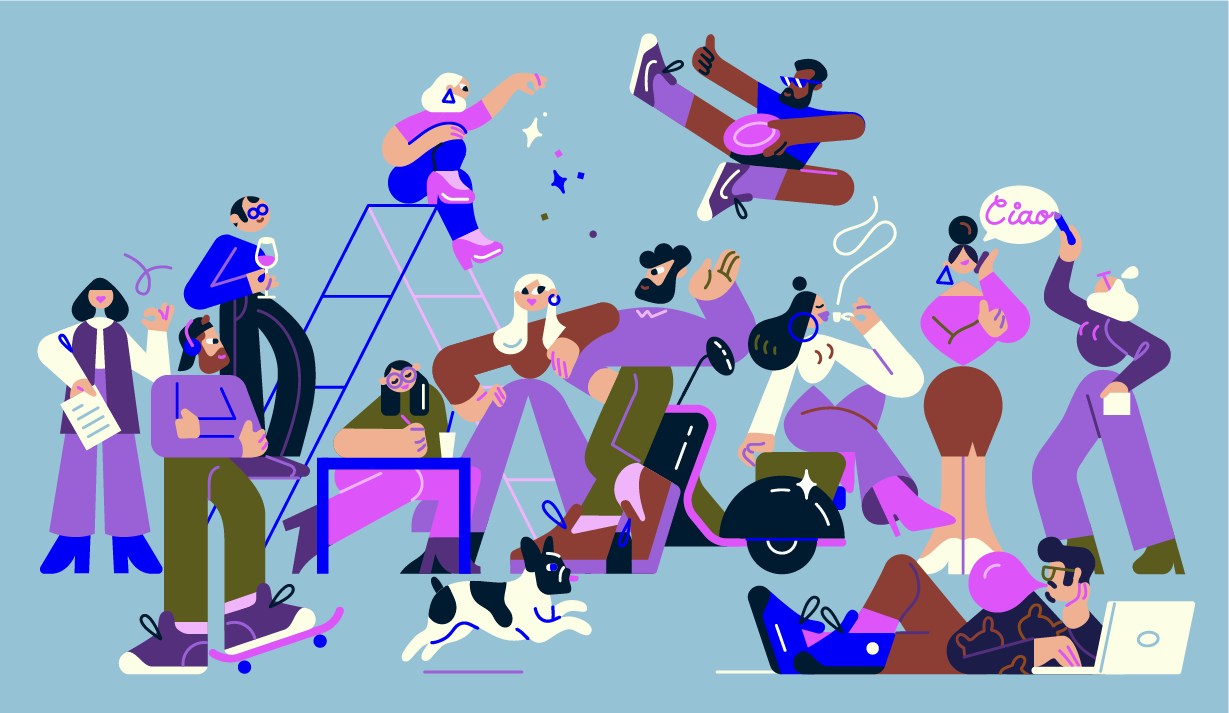 Since the very beginning of illo (when the studio was incomprehensibly called ilenoliukgo and our HQ was a small kitchen), our purpose was to provide a bold design perspective to the world of innovation, on a global scale. We started working for micro-startups, and we are now happy to include some of the biggest digital brands on earth among our clients (it didn't happen overnight).
Our design DNA takes its cues from some of the greatest Italian designers (the likes of Munari, Sottsass & Vignelli) and feeds on contemporary illustration and the international animation scene. We also like to compare our work to another great Italian symbol: Pizza Margherita, because it's simple, iconic & has a limited color palette! Just like we aim to shape our projects.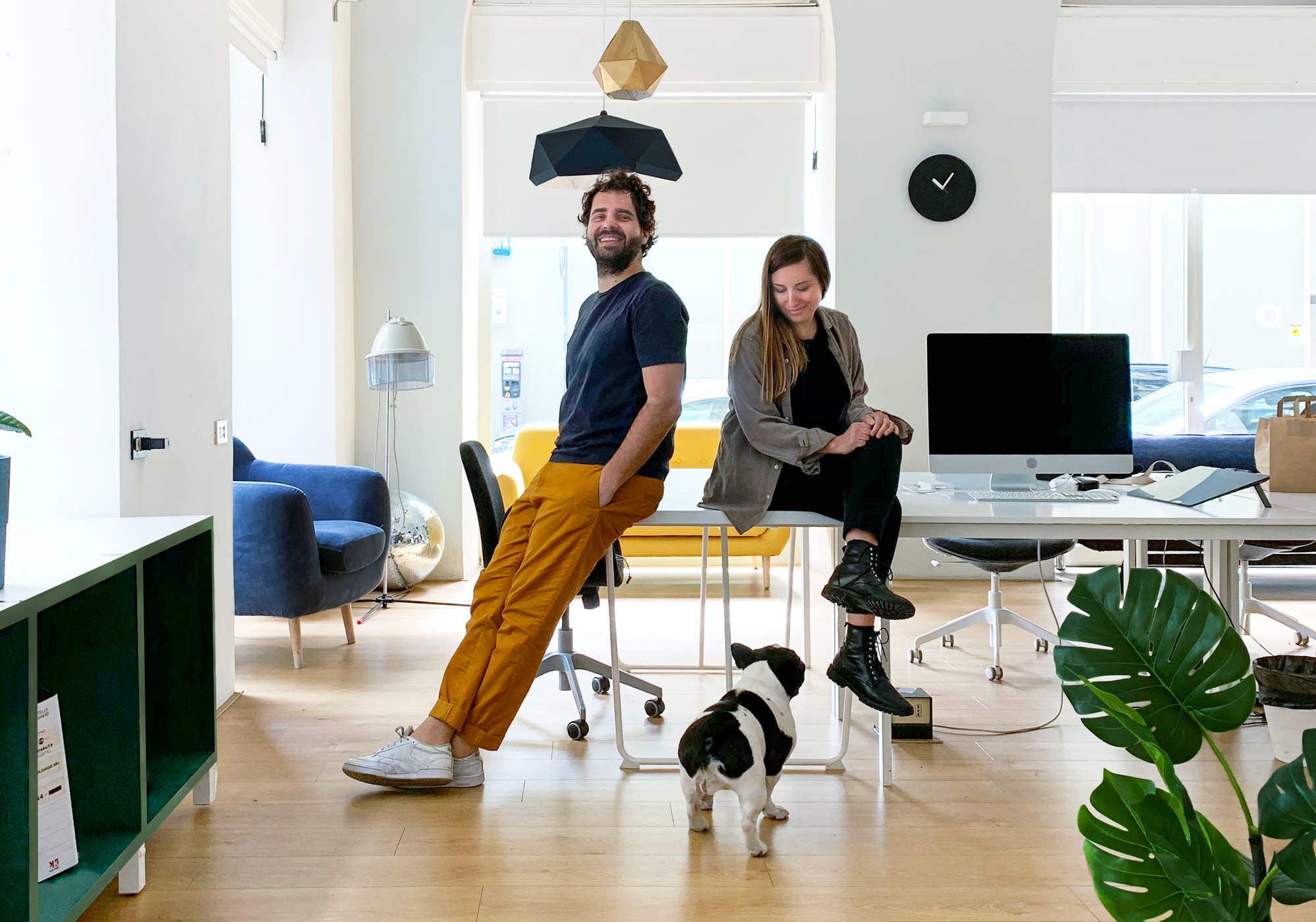 Animation

Gifs (/jifs/)

Motion design

Motion toolkit

Motion series

Automated video

Art Direction

Branding

Illustration systems

Illustration

Website visuals

Editorial

3D

Advertising

AR Filters

Commercials

Data-driven

Video mapping
We also founded the studio to create a place we would be happy to work in. Building and shaping our own studio culture is something that makes the whole team proud and it's one of the main reasons why talents want to join us. We eat together (with lunch & snacks courtesy of the studio), we have weekly creative talks — where everyone has the opportunity to present a creative topic, unrelated to our studio work.
We go for annual creative retreats around the world to foster our design-thinking (and have fun at conferences, in pools or on camels). And every other year we organize crazy brillo parties ("brillo" in Italian means both "I sparkle" and "I am slightly drunk", the perfect combo for a festive mood). In short, we aim to create the kind of environment that inspires people to give, and feel, their best.
Talks &
Interviews
During the years, we had the chance to talk in front of international audiences at some of our favorite design & motion conferences about what inspires us, how we work & about algo.tv, our data-driven studio led by a robot.
Generally, we love to share our perspective on motion design, innovation in the creative industry and equality in the workplace. Get in touch with [email protected] if you want us to participate in a workshop or in a talk!
Here's where we've been telling our stories so far:
2023

Politecnico di Torino +

Illustration for Motion

14 April

Motion in UX

Milan, 10 March

2022

Politecnico di Torino +

Playful Innovation

Online

2021

Digital Days Torino +

Berlin, 29 Aug — 2 Sept

Berlin, 29 Aug — 2 Sept

2021

We are here polito +

"Dimmi che studi Ingegneria" con Sofia Viscardi e Lorenzo Luporini

Watch here

2021

Circolo del design +

2021

CopyCat Motion Design +

How To Create Engaging Motion Design: Social Media

Watch here

2020

Future London Academy +

2020

Torino Digital Days +

2020

Torino Digital Days +

Education in motion

Edinburgh, 19—21 Jan

Designing for Airbnb

Firenze, 18 Sep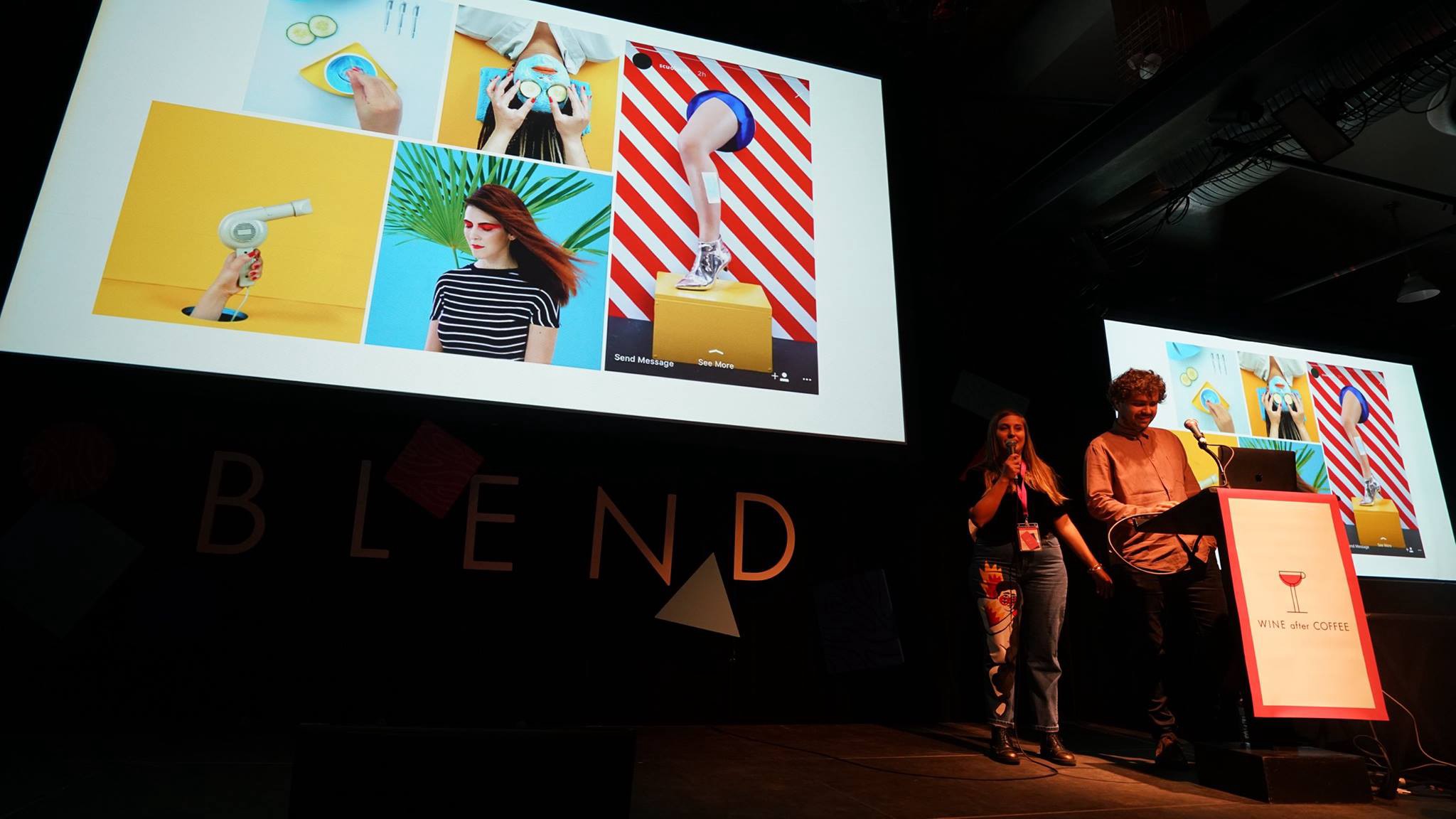 Our super
team
We are a team of 15, including designers, animators, coders & business-oriented creatives. Together, we are the illoers.
We're all quite multidisciplinary and like to get our hands dirty. And when it comes to set design pre-production, this is quite literal. We don't have fixed teams. Instead we put together the best possible crew for every project, adapting to its specific needs. This also means that we like to move around a bit, so every 2–3 weeks we swap our desks according to the projects' requirements. Over time, this leads to less routine & more shared work with the entire team.
Design team
Business team
Animation team
Algo team
Ilenia Notarangelo — Partner & Creative Director

Luca Gonnelli — Partner & Clients Director

Cristina Pasquale — Creative Director

Ani Karamanukyan — Operations Director

Matteo Ruffinengo — R&D & Animator

Arianna Cristiano — Art Director

Sofia Buti — Illustrator Lead

David Cubitt — Animation Lead

Valerio Di Mario — Animation Lead

Giovanna Crise — Brand Strategist

Riccardo Chiara — Motion Designer

Liliana Polidoro — Studio Assistant

Alessandra Marin — Illustrator

Fabio Orlando — Motion Designer

Daniel Ceballos — Producer

Andrea Vago — Illustrator

Laura Mazzarino — Junior Studio Assistant

Michele Giamello — 3D illustrator

Pinguino — Receptionist
Wanna join the team? You can send an email to [email protected] or check our contact page for more info about open positions. We'd love to hear from you :)