Video Automation

Press & Events

Job Applications

Everything else

Call us
Introspectabilia
Exhibit
Oct 6 — 9 2022
In October 2022, we opened Introspectabilia, a pop-up exhibition of digital loops & physical artworks. It explored our relationship with technology by depicting 10 emotions we often feel online, despite being unnamed yet.
Check it out on introspectabilia.illo.tv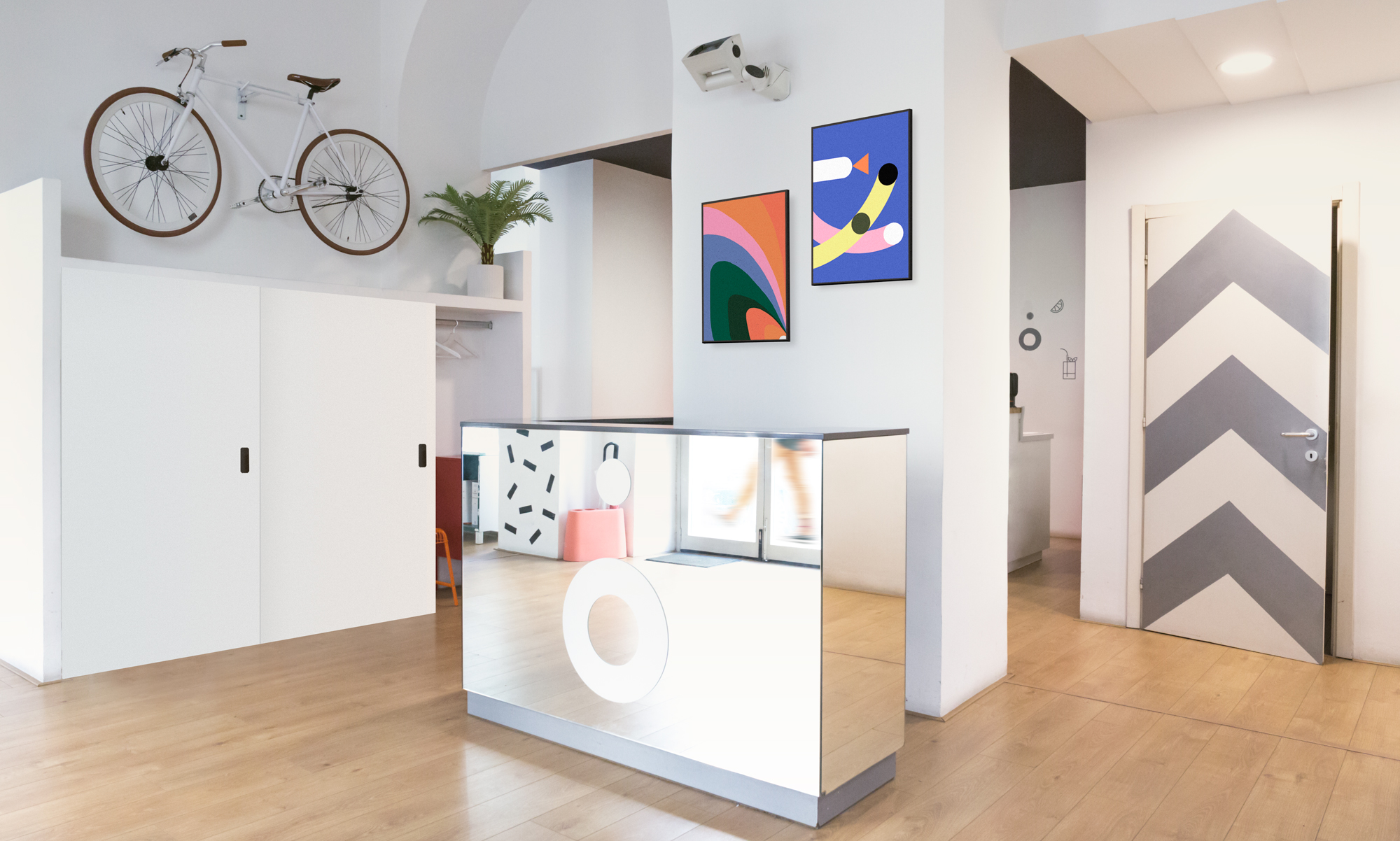 Algo
videos
Our sibling studio algo.tv is specialized in video automation and data visualization. Wanna know more about some robot magic or discuss a project you have in mind?
Book a demo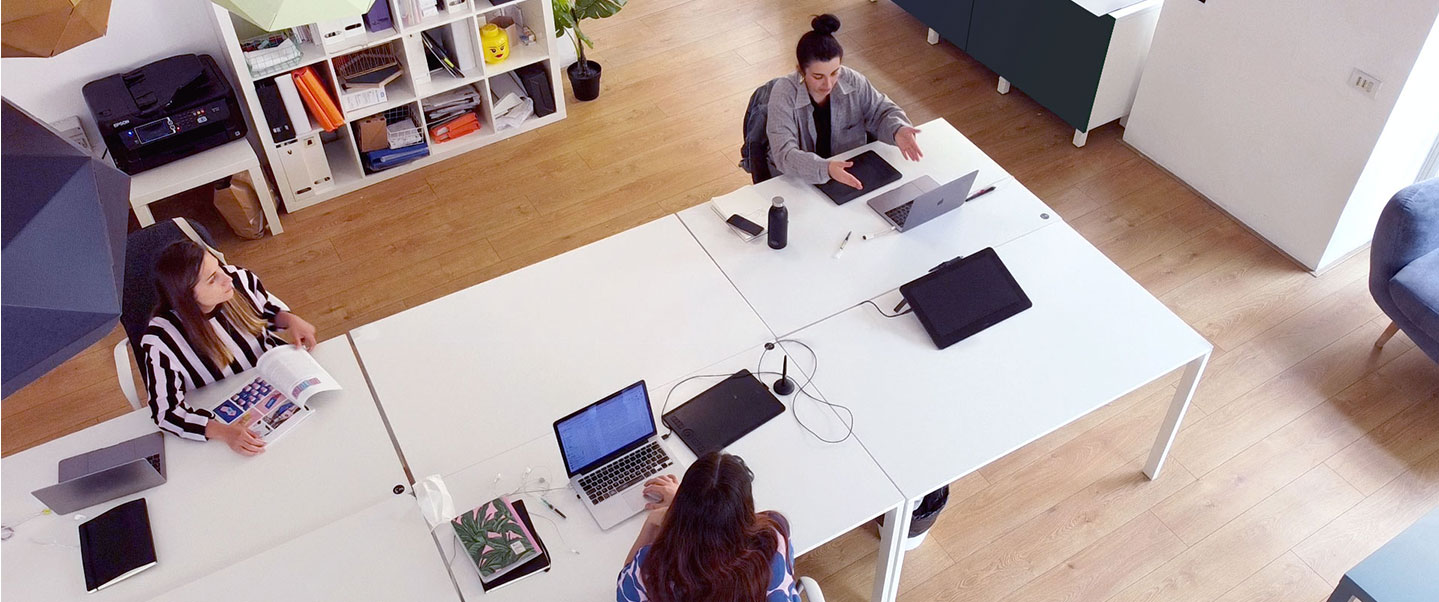 Join
our team
Every now and then a portal opens into the universe & we have open positions in our super team. We don't make a secret out of it, so if you follow us on our (amazing) social channels or check this website, you'll know all about it.
If you don't see anything, try not to despair: you can always send us your portfolio & CV, it's just that we might not be very quick to reply if we're not actively looking for new illoers.
Best of luck!
Studio
FAQs
How much time does it take to make a video?

For a 60 second video we usually need 6 to 7 weeks, from script to export. We've done it quicker — don't ask us if we regret it :) Try to get in touch with us a couple of months before your desired launch date, just to be sure.

What is your process?

For our video production, we'll start with having a chat and discussing your needs, to see how we can help boost your innovative projects with colors & shapes. Then, we'll ask you to complete a brief and we'll set up a project kick-off call so you can meet the team. Now we're ready to start: we write the script & share a style moodboard, we sketch a (very ugly & very effective) storyboard and make 3-4 hi-fi illustrations. We do the voiceover casting, record it, design all the boards and share an animatic with you. If everything works, we jump into animation, add music and sound effects, and tà-dà! Your beautiful video is ready to be shared with the world! If needed, we localize and reformat the video in every language or aspect ratio in the universe. Lastly, we also love do video series and automated video campaigns, so if you are curious contact us at [email protected].

How many people are in your team?

We are 18 people and one charming French bulldog called Pinguino (he secretly runs the place). Together we cover all the roles required to make our studio run smoothly, from design & animation, to direction & management. We sometimes collaborate with trusted freelance animators & illustrators that join forces with our team.

Do you accept interns?

Yes, we do accept interns from around the world and we can also help international talents with a study/internship italian VISA. However, we never have more than 2 interns at a time, in order to guarantee they can benefit from good mentorship and a real working experience. Our internships are paid.

Are you a full—service design studio?

Definitely, when it comes to motion design, set design and illustration. We do e.v.e.r.y.t.h.i.n.g. from script to export. Casting? Sure. Licensing? Yup.
That said, we're quite specialised in content creation. If you like what you see around here, we're probably a good fit.

Do you develop websites?

No, we don't, but we love to design them. Especially if they're landings & small, animation-driven interactive experiences. We also have a range of trusted developers with whom we collaborate every now and then for special projects. Beyond that, we're very skilled in creating visuals for websites & apps, and huge, very consistent Illustration Systems.

What is algo?

Algo is our sister studio creating automated, data-driven videos at scale, starting from tailored design templates. It is also the living, cloud based proof that robots and humans can happily coexist and create awesome things together.

Can I send you gifts?

By all means, don't let us keep you! We really like receiving a surprise in our mail box. Is this really a frequently asked question? Not sure about it.

Which skills do you value the most in a new team member?

Being positive, open-minded, sharing our aesthetics, being willing to learn & to experiment, not being afraid to get your hands dirty (literally, when it involves sets or special projects).

What's your typical client?

The average client we work with is a digital company with a size starting from 20-50 team members. We often collaborate with big companies that want, for example, to launch an innovative product, develop an illustration system for their app or website, or produce a motion series. We sometimes also work with startups and smaller teams, so don't be afraid to reach out. Use our search tool to check our work in specific fields like fintech, food or health.

How much does it cost to work with you?

We don't have a fixed price list — and our quotes are usually project based, not time based. Working with companies big & small, our quotes reflect the work we need to do, but also the project management needed, depending on your company size. For the smallest projects, we indeed have a minimum commitment of around 10.000€ (around $10.000).

What are your horoscope signs?

60% of illoers do not believe in astrology, but the remaining 40% believe that certain client feedback happens for a reason during specific times of the year. That's right, it's all because of Mercury retrograde.

When can I join your next brillo party?

Every couple of years we organize our signature brillo party, where we gather together designers, collaborators, friends, clients, pets and everyone who knows us or wants to get to know us. The next one is set for 2022, when we'll be celebrating 10 years of illo. So make sure you stay safe and stay tuned because we'll be announcing it on all our social channels when the time arrives!

Are Ilenia & Luca a couple?

Yes, they're not just the creative couple sharing the board table, they also share every other aspect of their life, and they've been doing it for a loooong time. This is what they think about working with your partner (from Blend 2017).

Whose dog is Pinguino?

Pinguino, our chunky receptionist, a black & white French bulldog belongs to Ilenia & Luca, the studio founders.

How do you choose the color palette?

Colors are very important to us and make our work stand out. We don't work with a fixed palette, but we'd rather start from the brand colors and develop tones and contrasts that bear our illo mood. We always try to keep our palette limited, bright, with bold contrasts and a couple of neutral colors, too. But — ssssh — this is a secret recipe.

What's your typical project?

Video for sure. And video series & campaigns made of countless cuts & reformats for the perfect social media strategy. We also love to work on illustration systems, colourful brand identities, motion toolkits & automated video campaigns (with algo.tv). And let's not forget TV Ads, of course, our mother's pride and joy!