We ventured into the real-estate world with our very first 3D project for Walliance, creating a video campaign and a series of stills for the client's rebranding.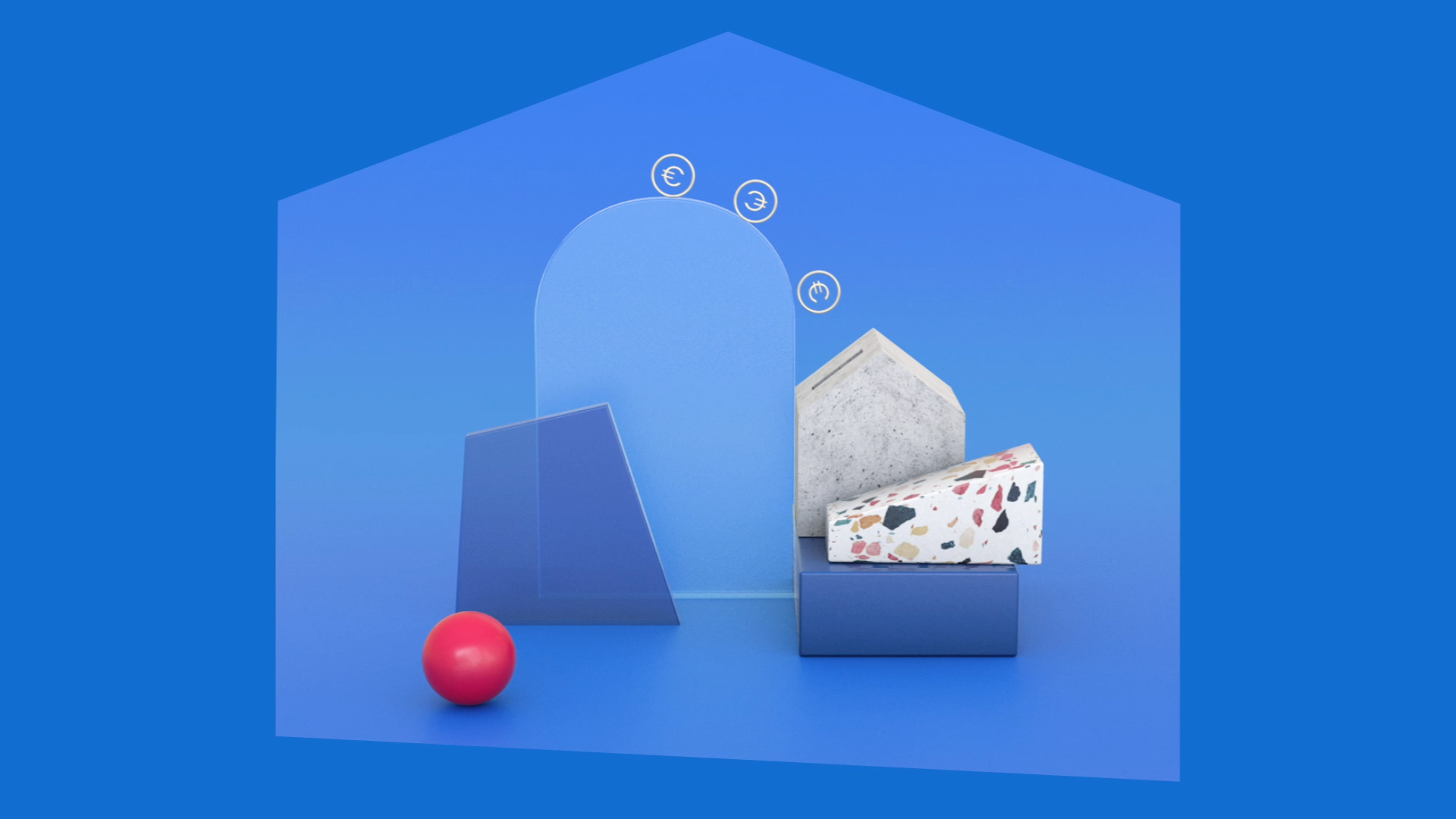 We love experimenting with new techniques, so this time what started off as a set design campaign turned into a 3D one, as the pandemic imposed restrictions that couldn't allow us to pursue that idea. That's why we took a step back and looked at this project from a 3D perspective, using this technique in order to bring the urban shapes to life. We played with the brands' colors, juxtaposed various textures and implemented geometrical metaphors in order to create that skyline effect.
Mixing the client's new dashboard UI with live action elements and that extra 3D touch, we also managed to generate a multilayered view that sees flat colours, transparency and terrazzo texture beautifully blending in with the realness of concrete.  This way we created an urban scenery that would stay true to the brand and could also adapt to the many outputs of the campaign.
The whole video campaign was built as a funnel in order to maximize the Lead Generation & Activation strategy, so we had six different cuts working in three languages – Italian, English and French.
Transparency, matte, or a shiny finish? We played with multiple layers and surfaces, from sleek marble to opaque concrete or shiny resina, creating a cityscape that works well with texture. For an extra touch of realness we developed a digital version of the actual materials used in real life construction. The same popping colors and texture blends are to be found in the website and social media images that complete the work we did the client's rebranding.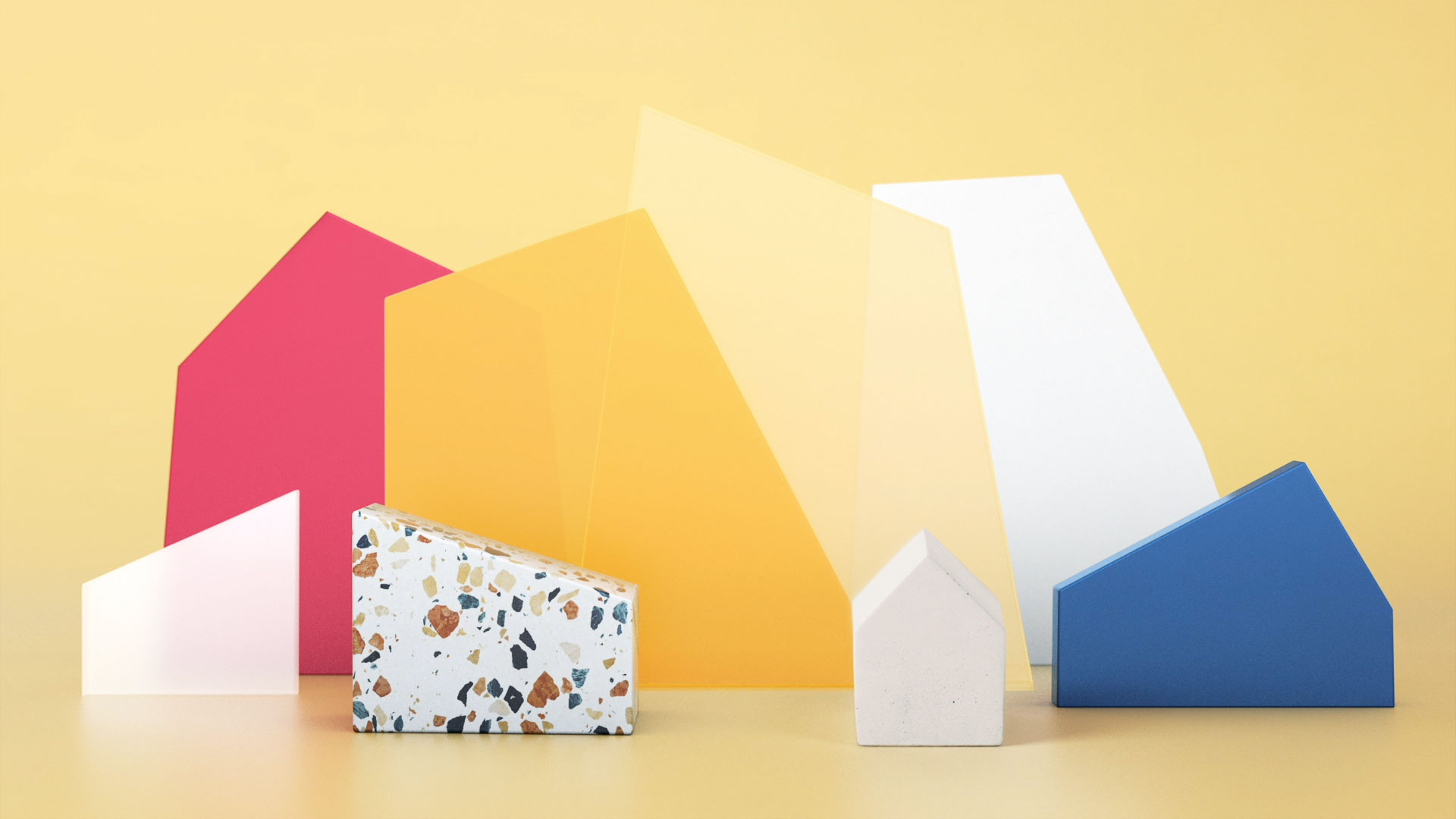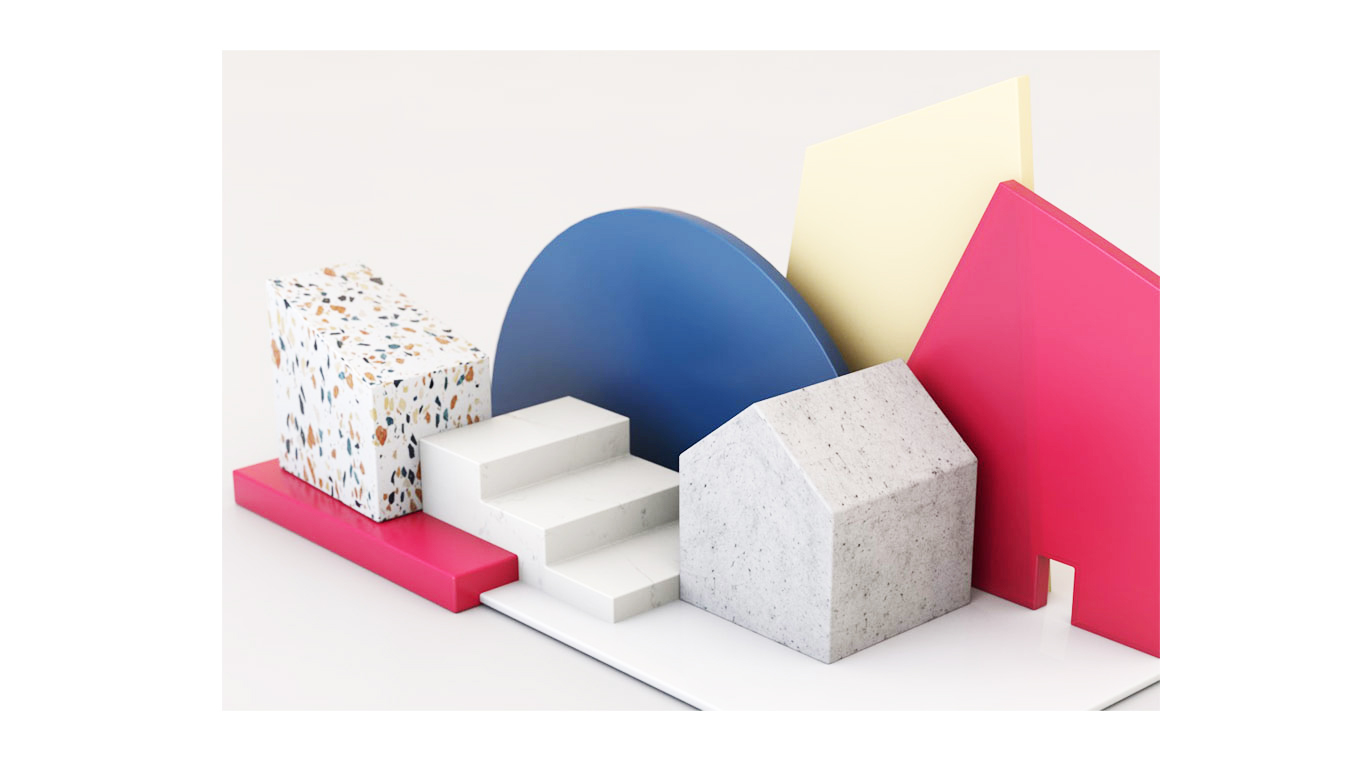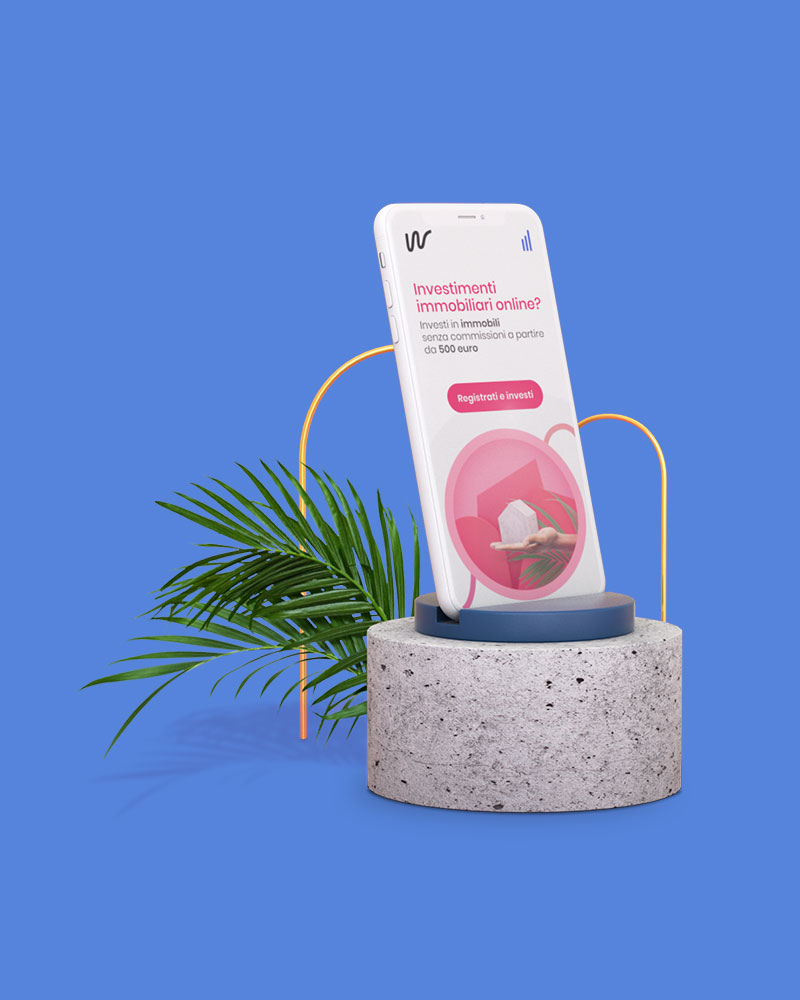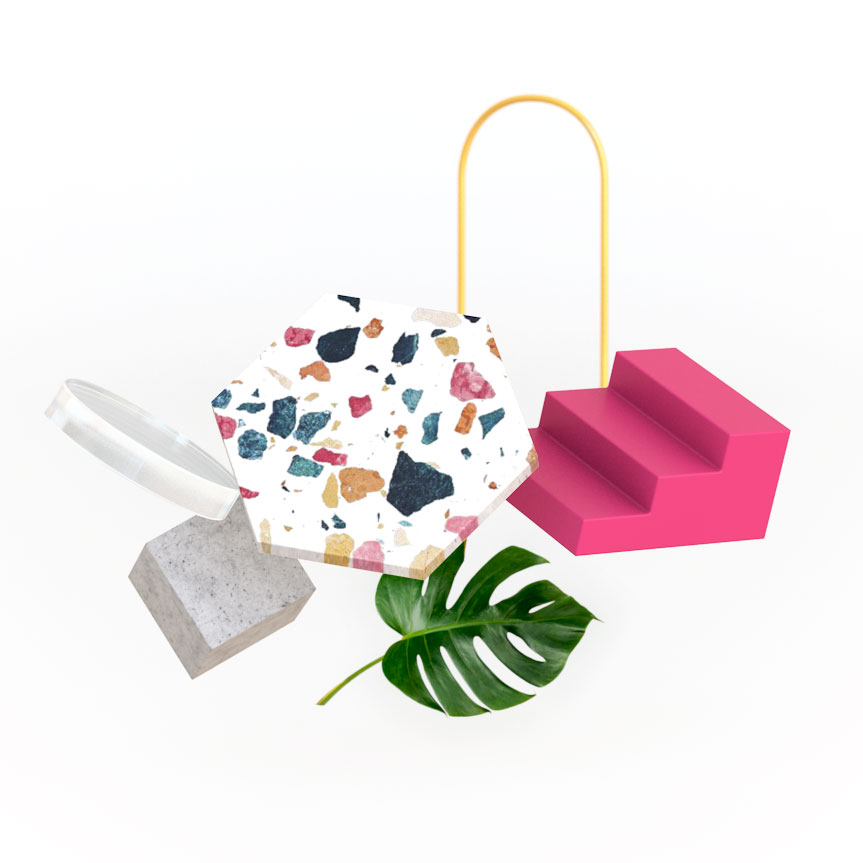 Credits — Creative Direction Ilenia Notarangelo + Client Direction Luca Gonnelli + Art Direction Cristina Pasquale + 3D Design & Animation Matteo Ruffinengo + Animation Lead Laurentiu Lunic + Animation David Cubitt + Copywriting Emilia Barbu