Past meets future in a unique "Year in preview" experience we created with Pinterest to highlight and predict 2022's defining trends.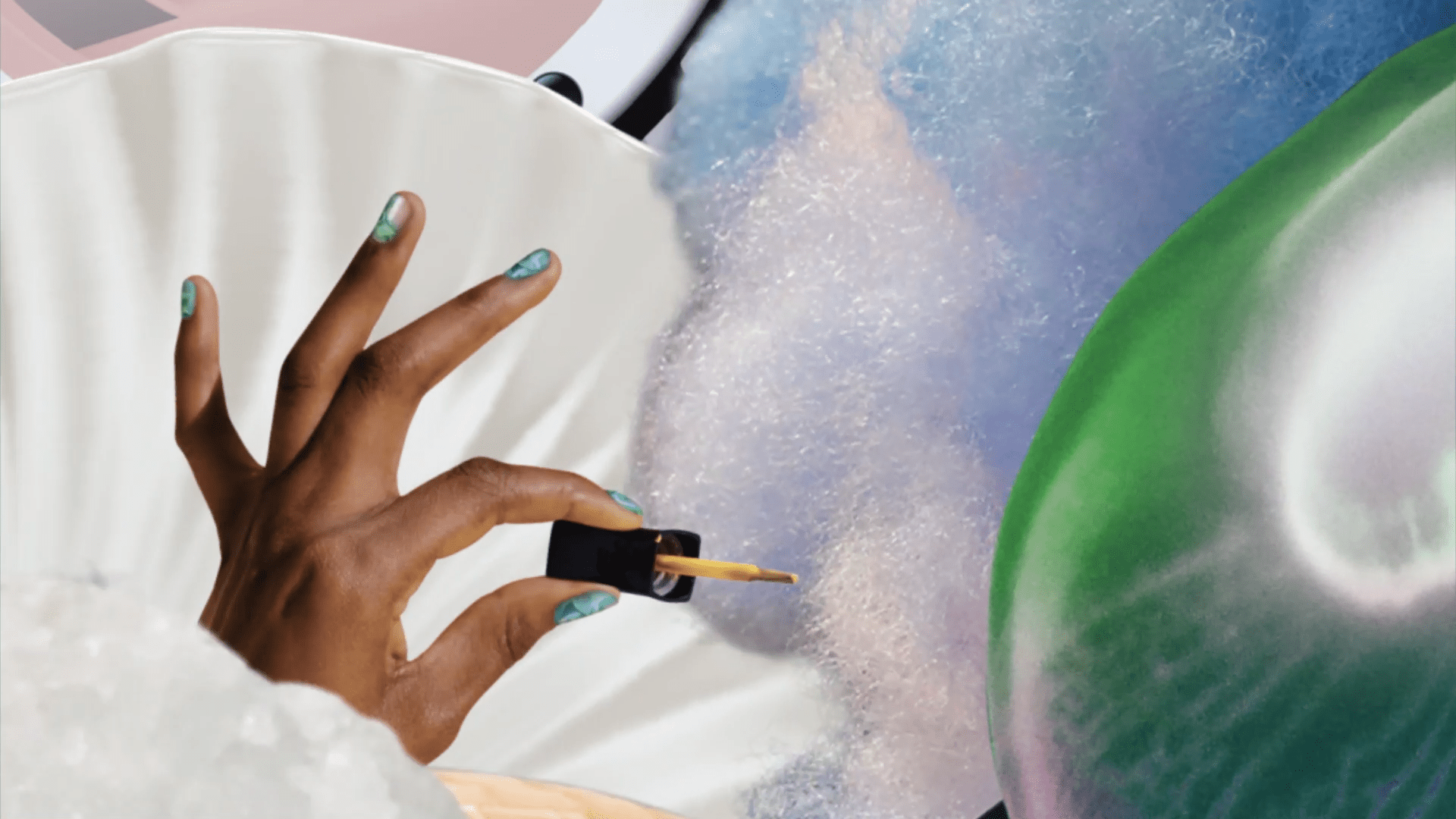 Taking our
Tarot-o-bot
as a starting point, Pinterest asked us to open a window into the future with an ambitious project mixing collage, animation, an immersive UI experience and trend forecasting with a twist.
Firstly, we took Pinners on a digital journey pairing the ideas they've loved in the past with a fun selection of trends to look forward to in 2022. The idea was to use data in a creative way, using past user preferences to provide inspiration for what lies ahead, going from review to preview. From immersive rabbithole animations to whimsical collages and a good dose of quirky copy, we aimed to provide a one-of-a-kind, shareable experience within the Pinterest platform. And we didn't stop at that: we worked on a selection of 35 future trends, designing, animating and writing a series of tarot cards with fun, punchy predictions to add to the whole future hype. Throughout the project we sought to balance the brand's iconic identity with collage elements and bold color pairings, aiming to create an iconic, memorable experience for Pinterest users.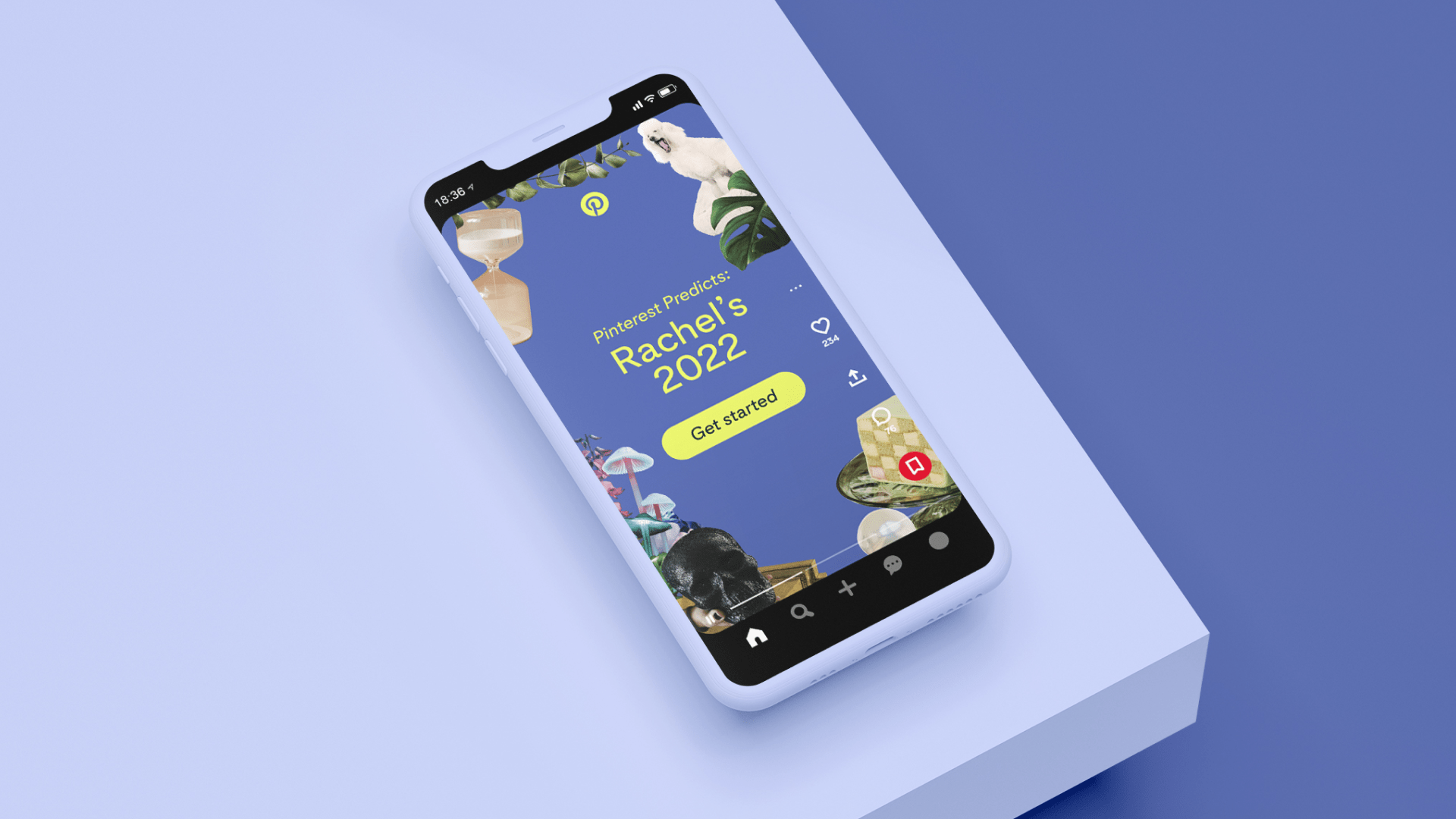 We created and designed the experience giving Pinterest users a look back at what inspired them in 2021 and a look forward to what 2022 might bring in terms of trends and inspiration. We created 3 different intros, with colors that add a distinctive look throughout the experience.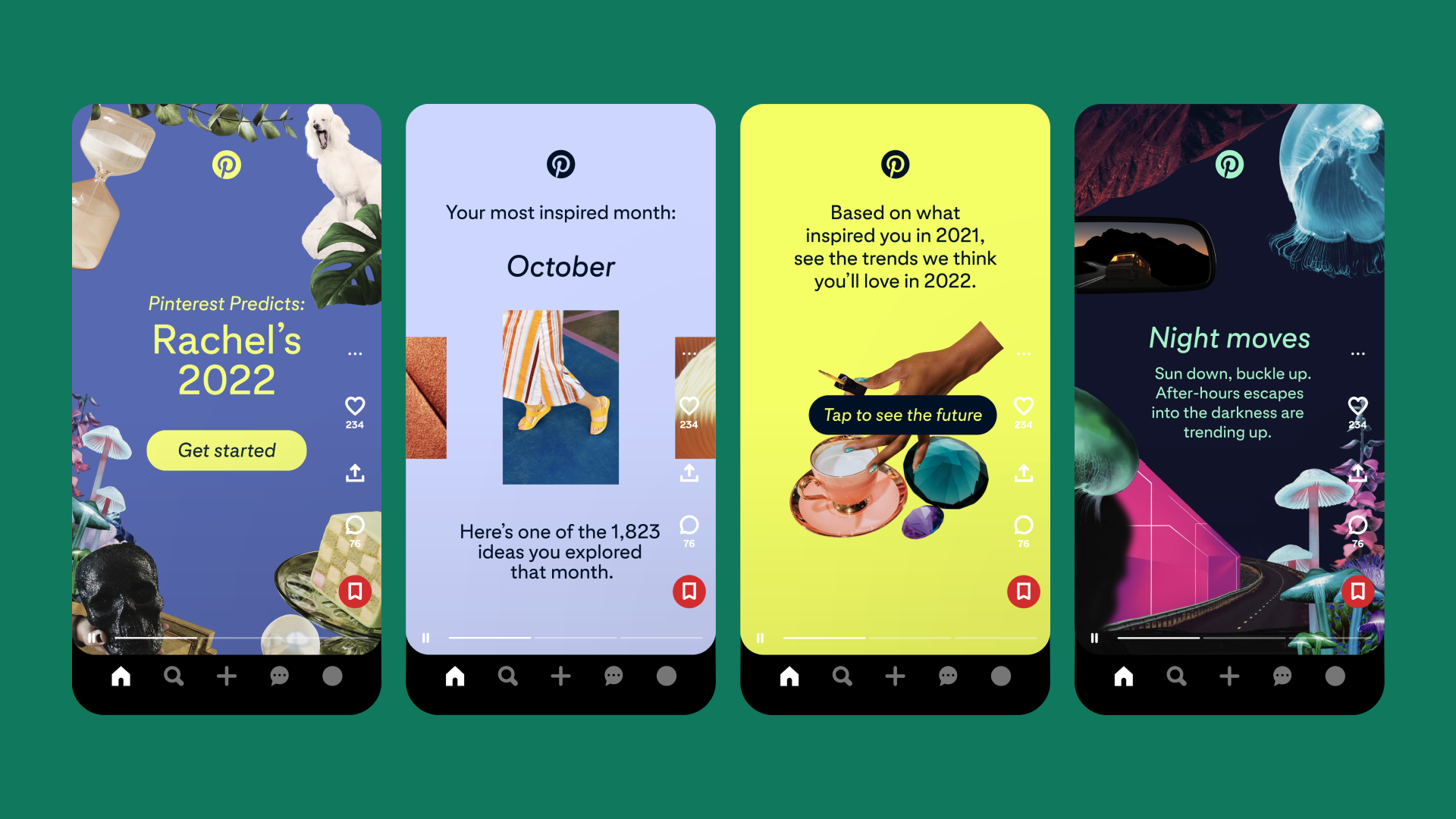 We designed, animated and wrote 35 different trend predictions. Eager to find out more? Head to pinterestpredicts.com to get the full picture.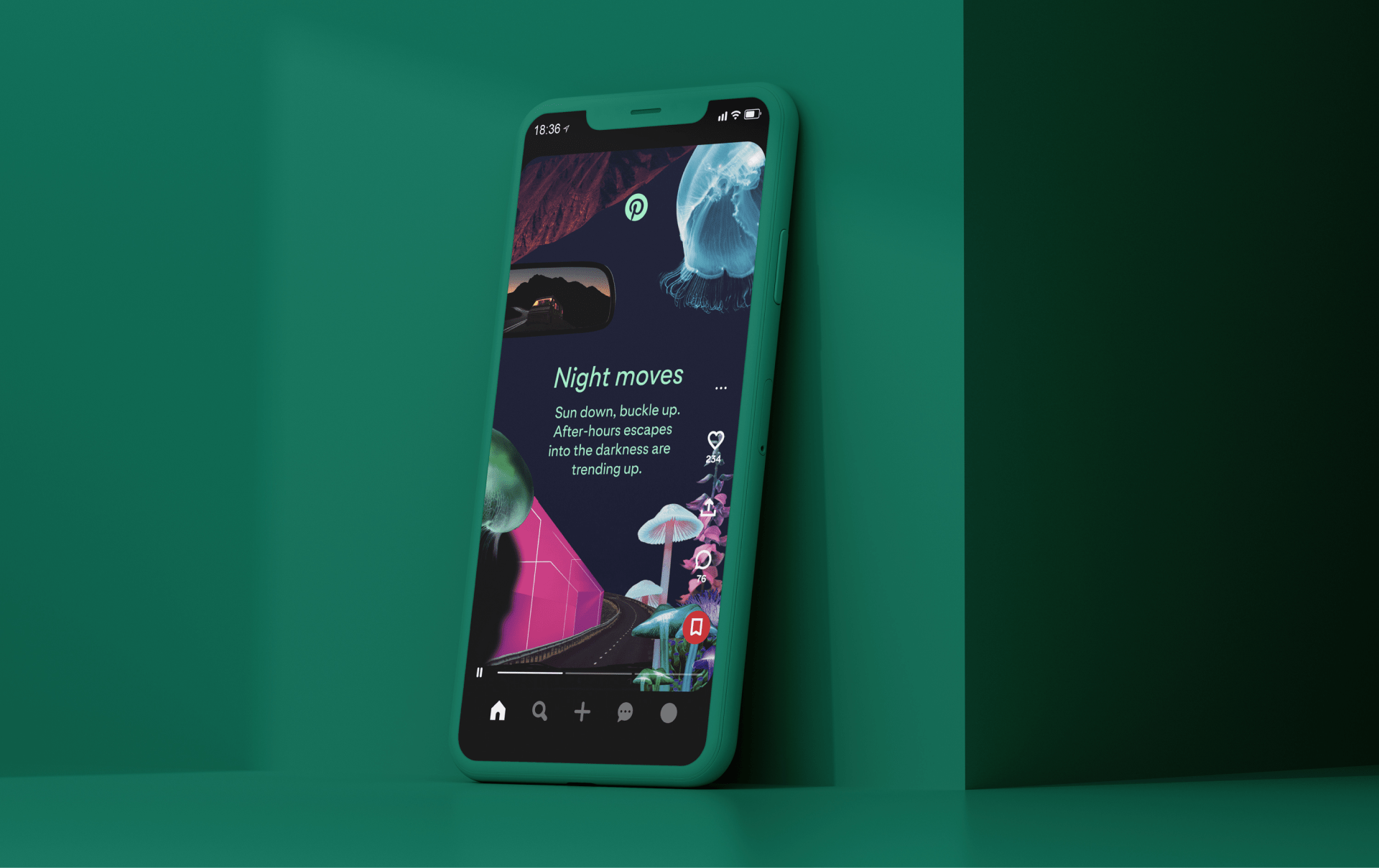 In order to better communicate the experience, we created a series of marketing assets, from video teasers to email covers, newsletters, feedcards or announcement modals.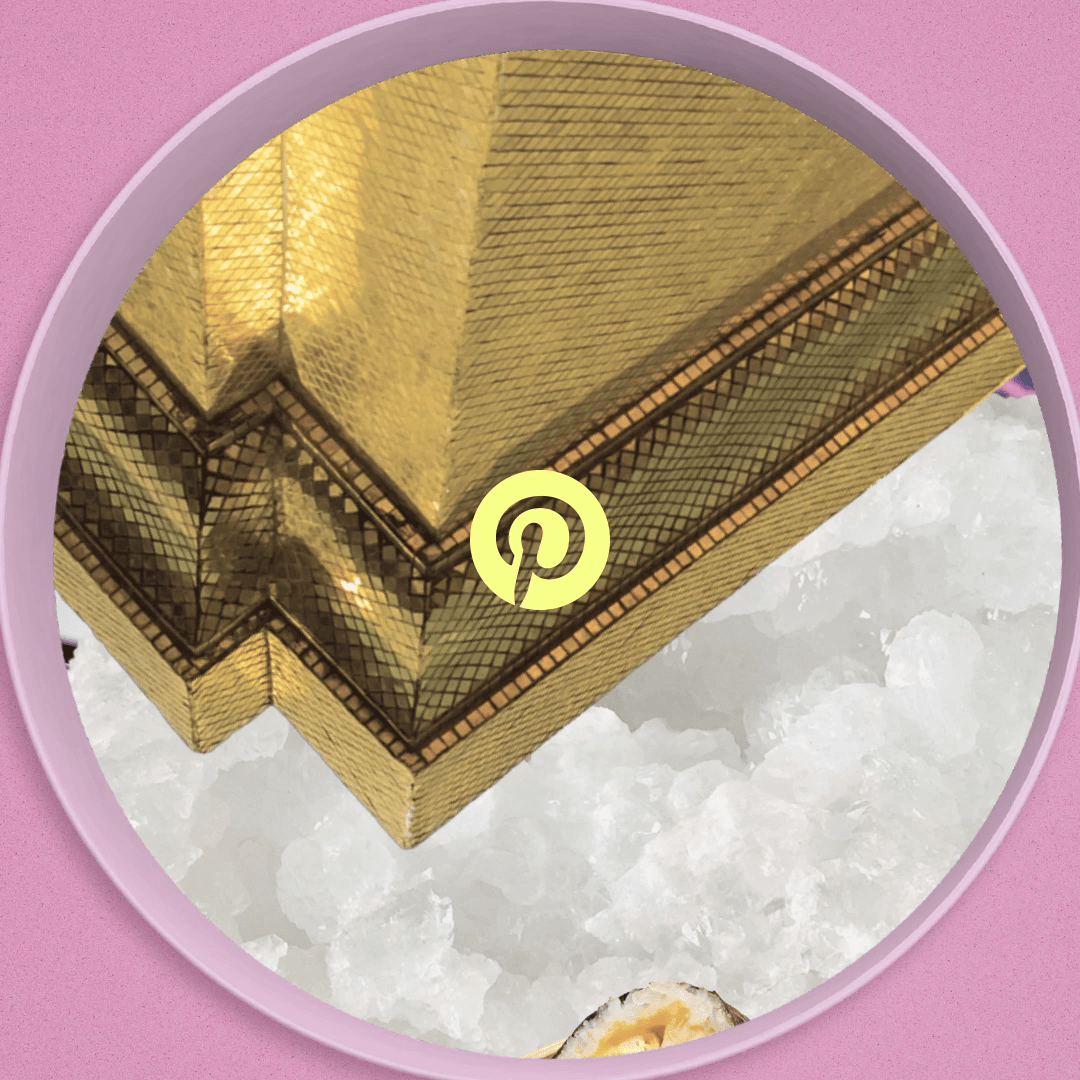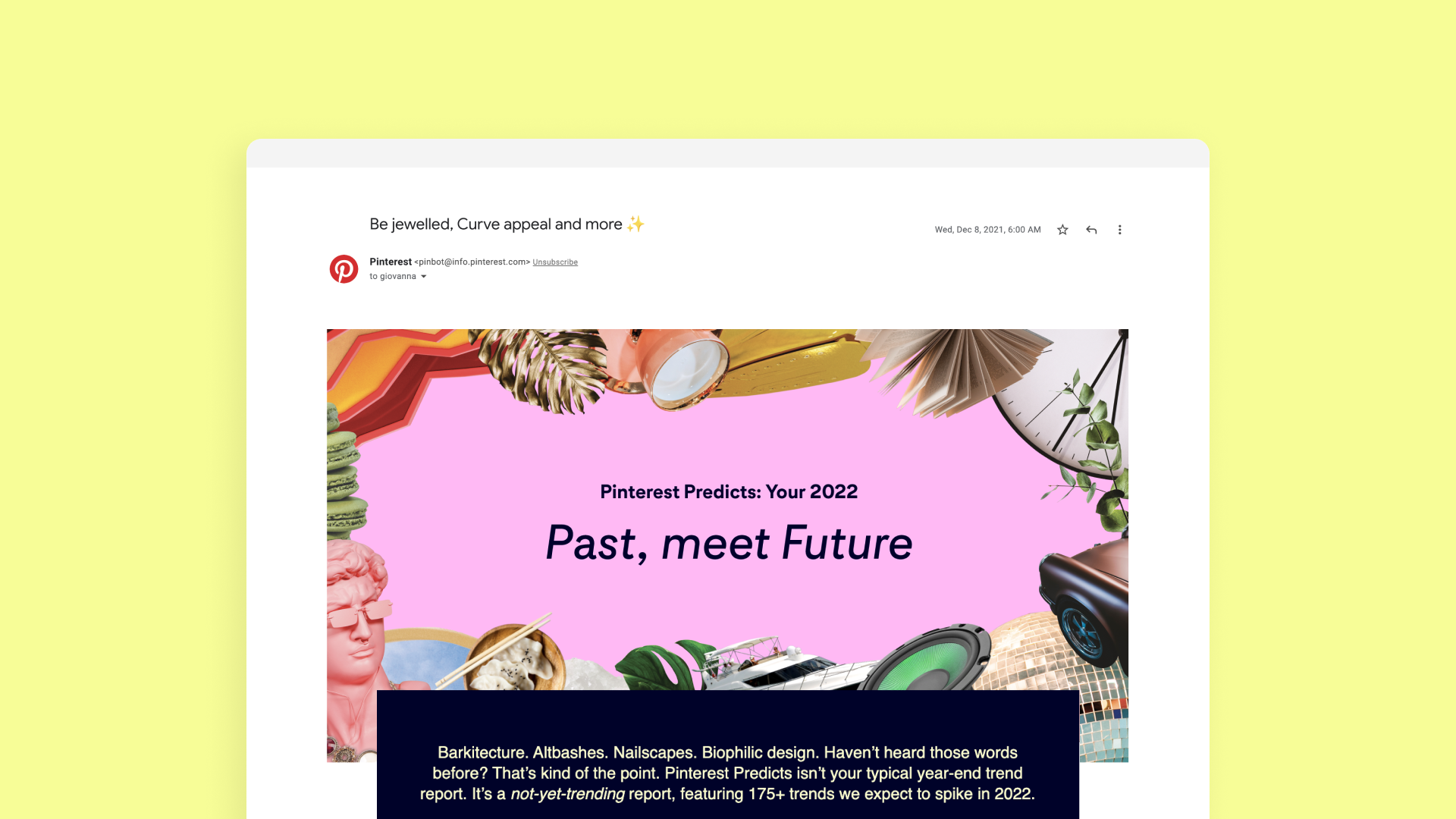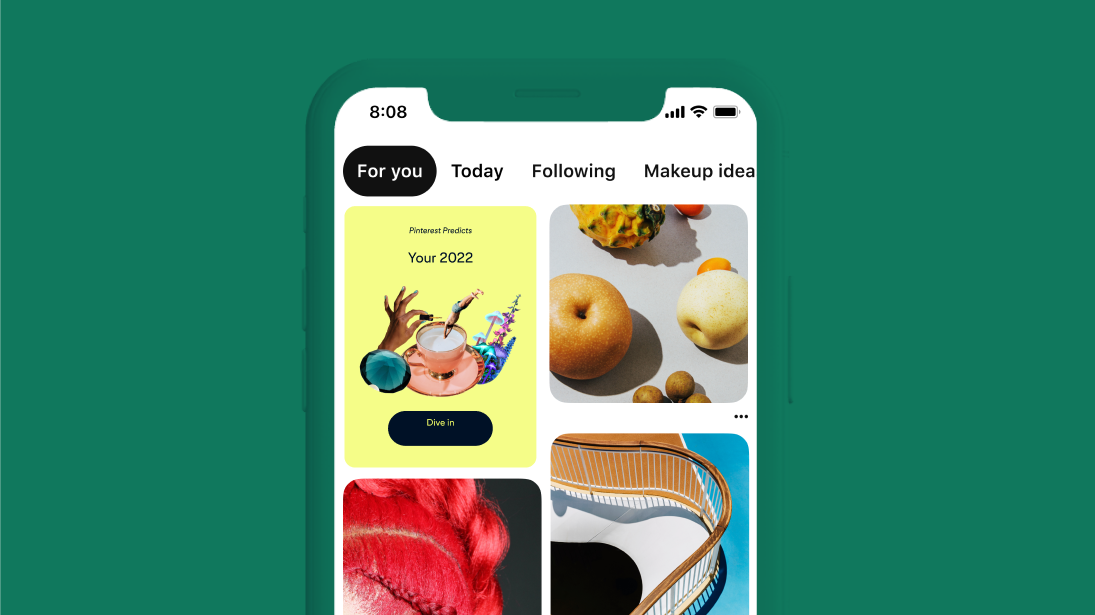 We didn't stop at the digital experience, we designed a physical one, too. We printed an actual deck of cards to be used as giveaways and complete the Pinterest experience IRL. We took care of the packaging, as well, designing a custom holder with the same golden finishes featured on the backs of the cards.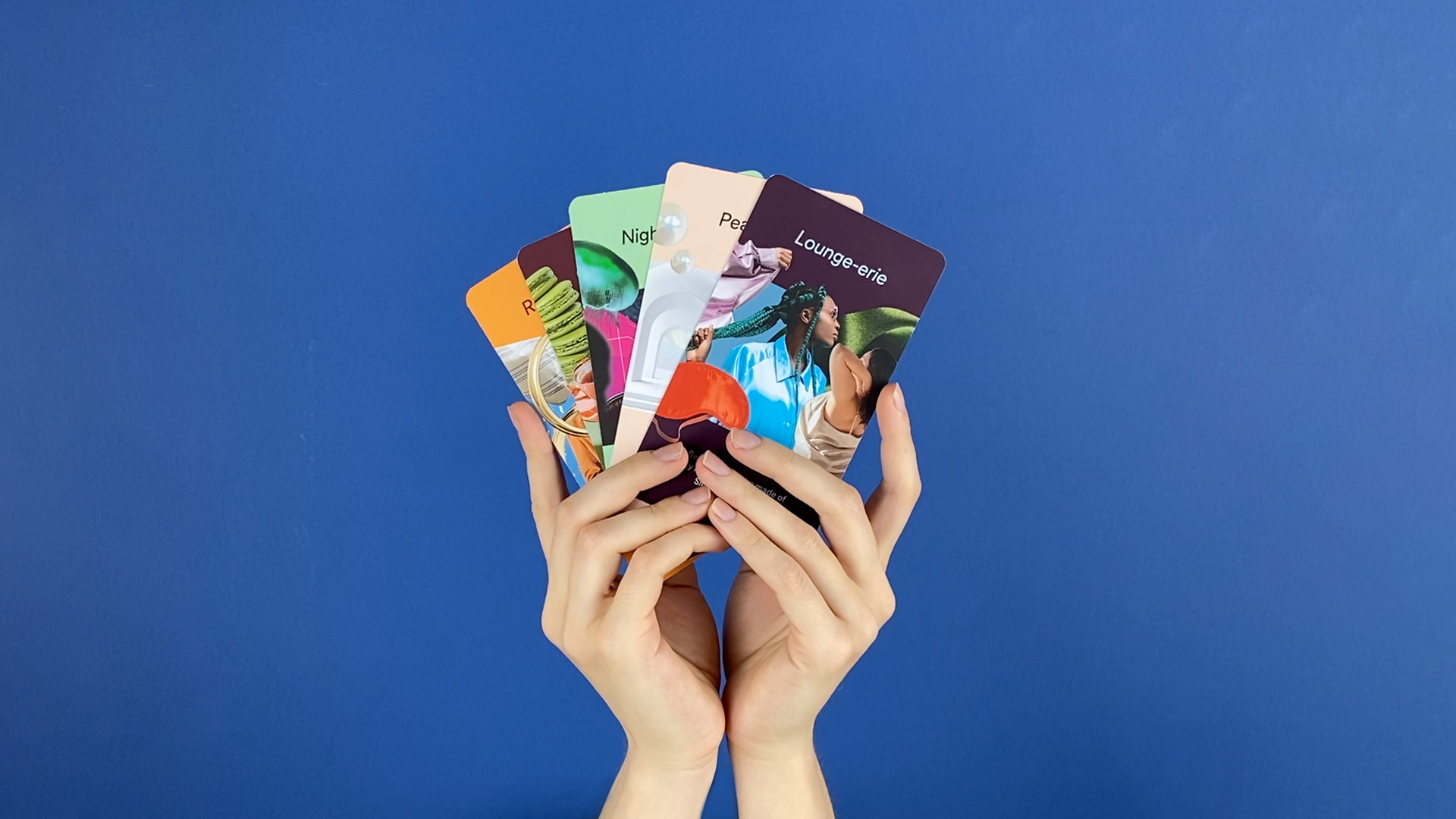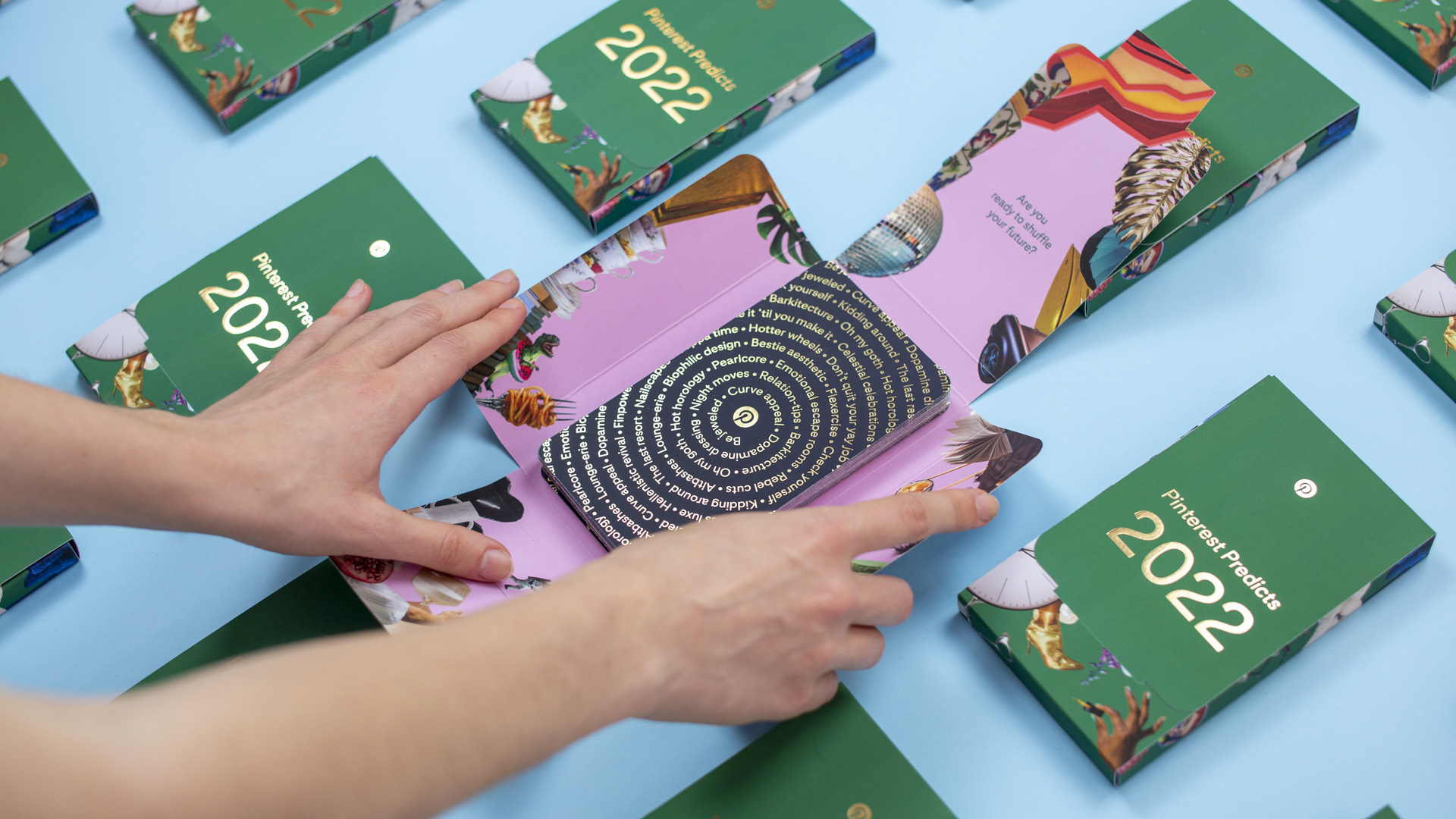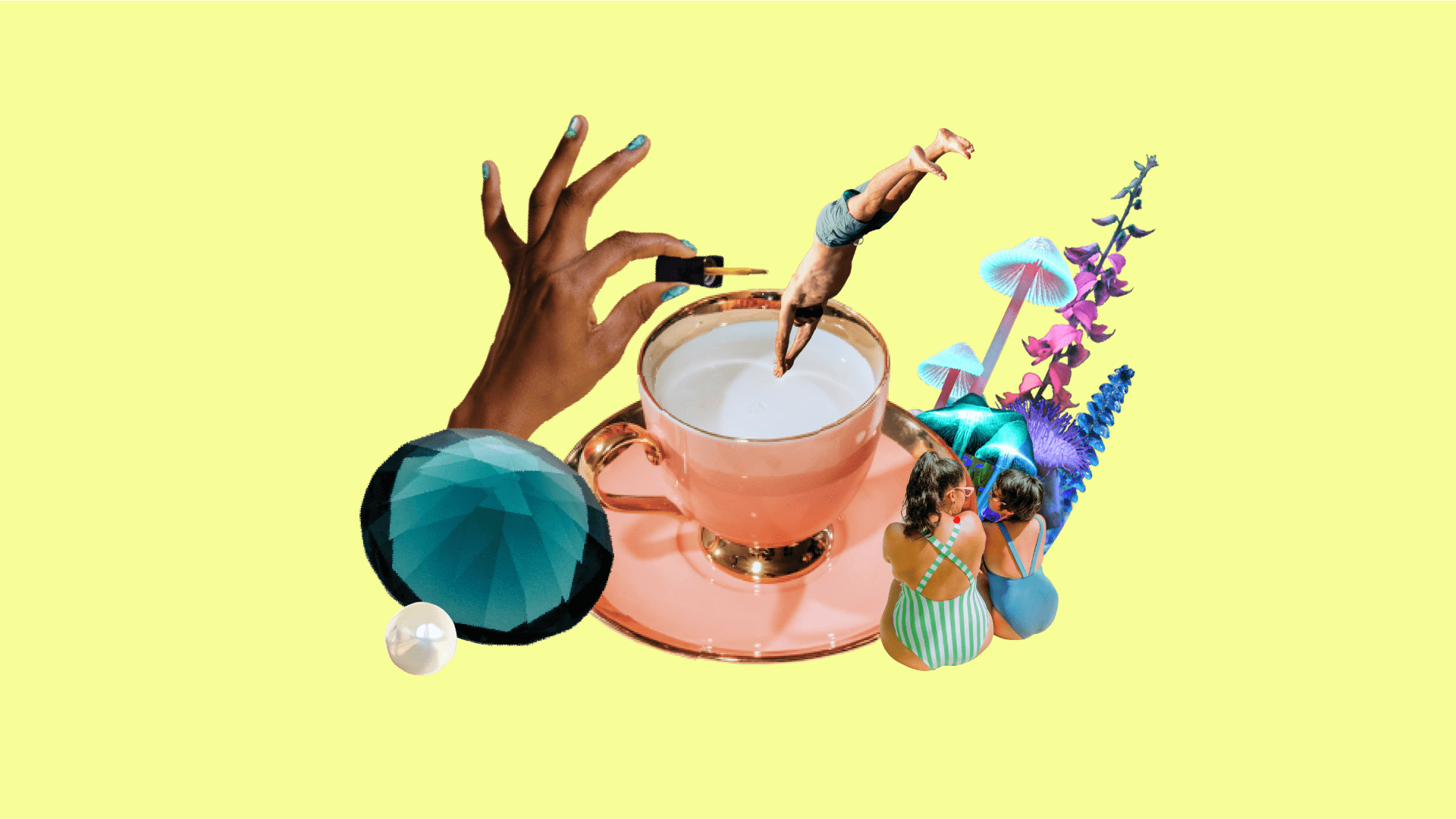 Credits — Creative Director Ilenia Notarangelo + Art Director Arianna Cristiano + Animation Miguel D'Errico & Giovanna Crise + Design Giovanna Crise & Valeria Cunto + Copywriting Emilia Barbu + Producer Daniel Ceballos + Portfolio & Video Case Study Giovanna Crise + Collage Art Direction Made Thought