Bloomberg 50
Businessweek
Bold colors and cool outlines for the motion package we created for Bloomberg 50, the yearly event held by Bloomberg Businessweek, celebrating the 50 people who defined 2020.
Each year Bloomberg Businessweek compiles a list of 50 people who left their mark on that year and moved markets in the realms of Business, Politics, Tech & Science, Finance and Entertainment. The pop-saturated photo treatment moved swiftly along the geometrical lines for the categories videos, while the intro video saw colorful rectangles at play in a dynamic sequence. We mixed the Bloomberg branding style with some Sol Lewitt and Mondrian influences, in order to really make it pop, while the typography animation added the final, elegant and minimalistic touch.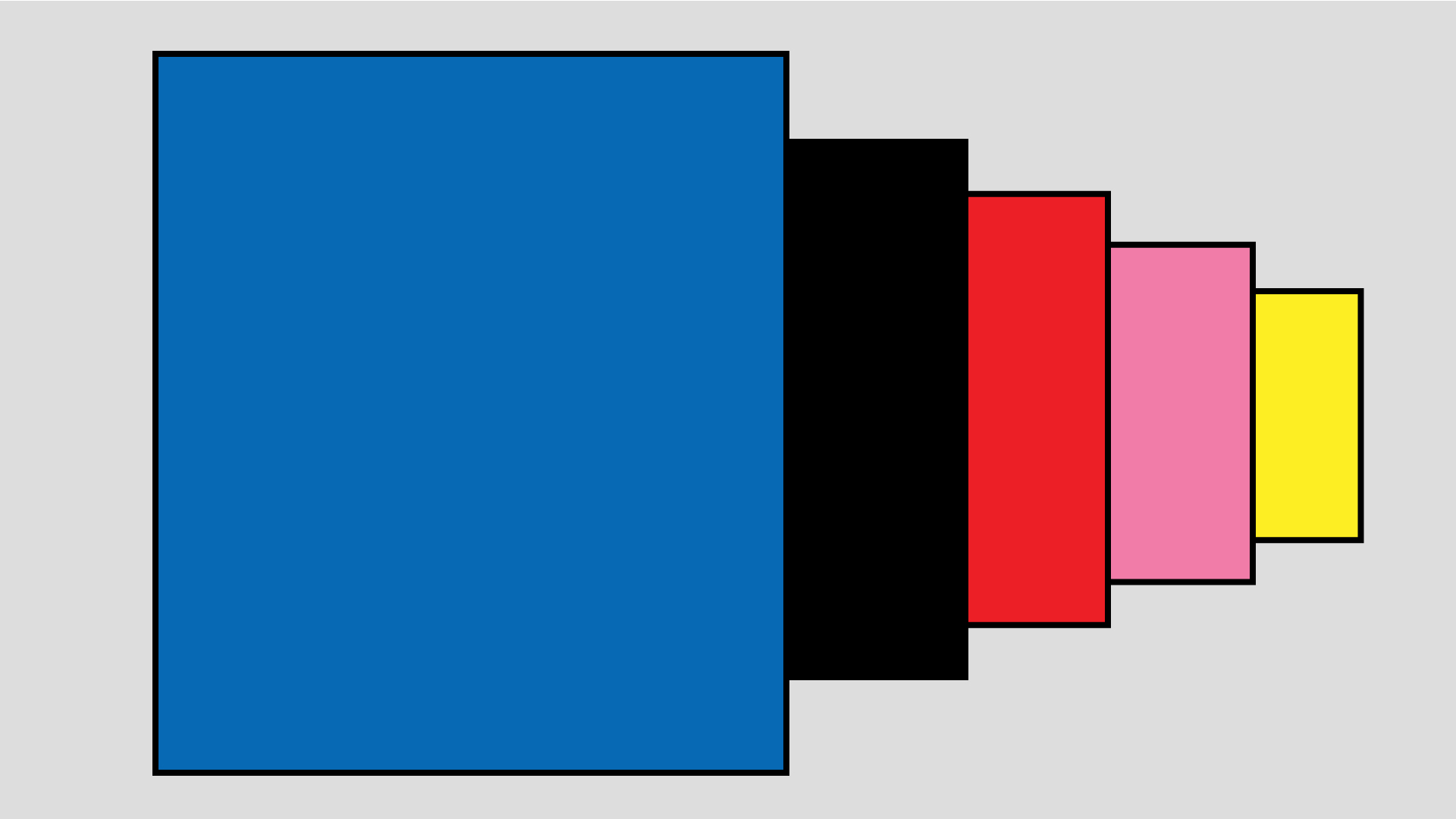 Following an art direction that incorporated both the magazine and the client's website, we created all the videos, intros and slides paying homage to the Bloomberg style, while adding the colorful, geometric illo touch to the mix.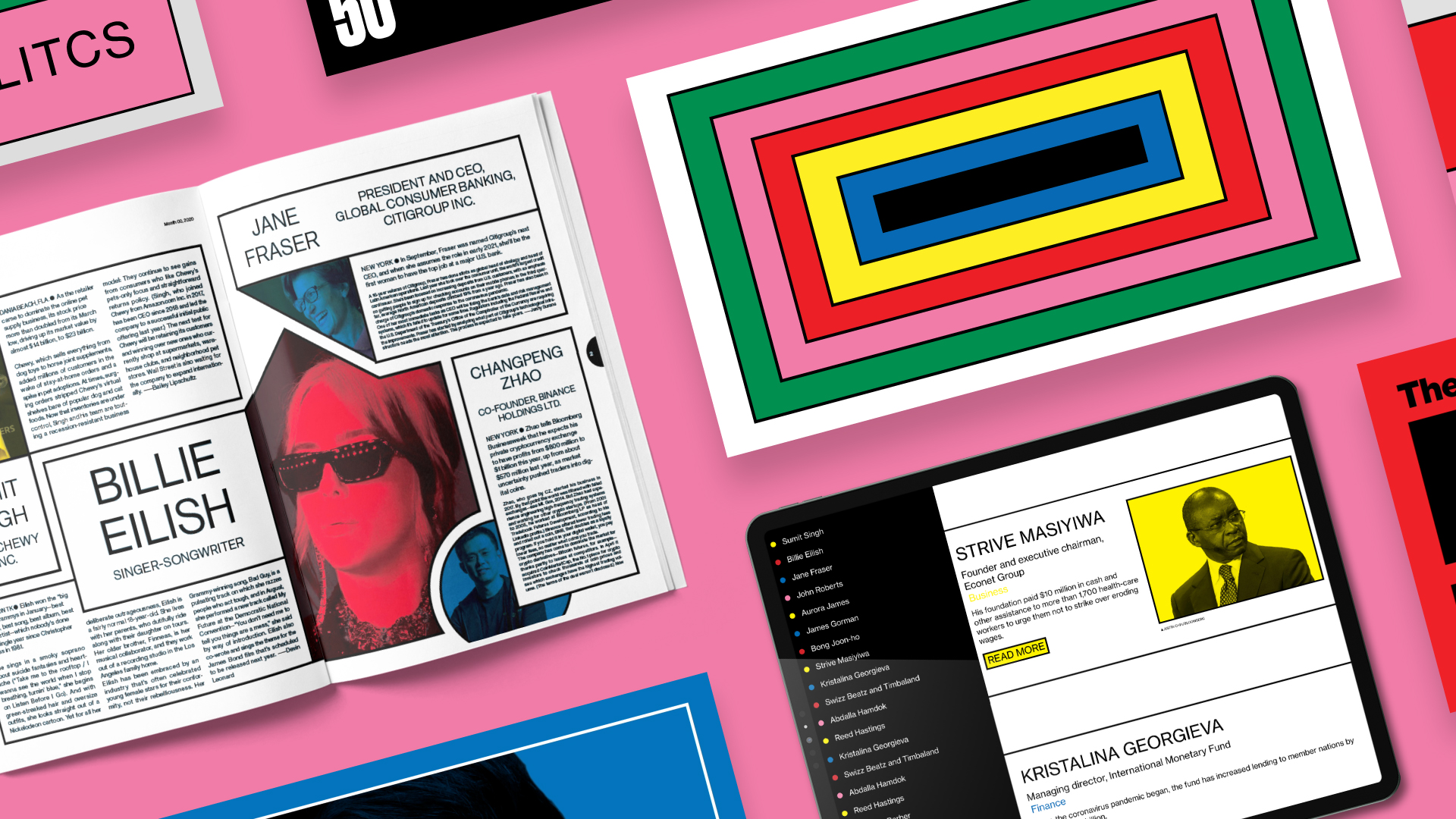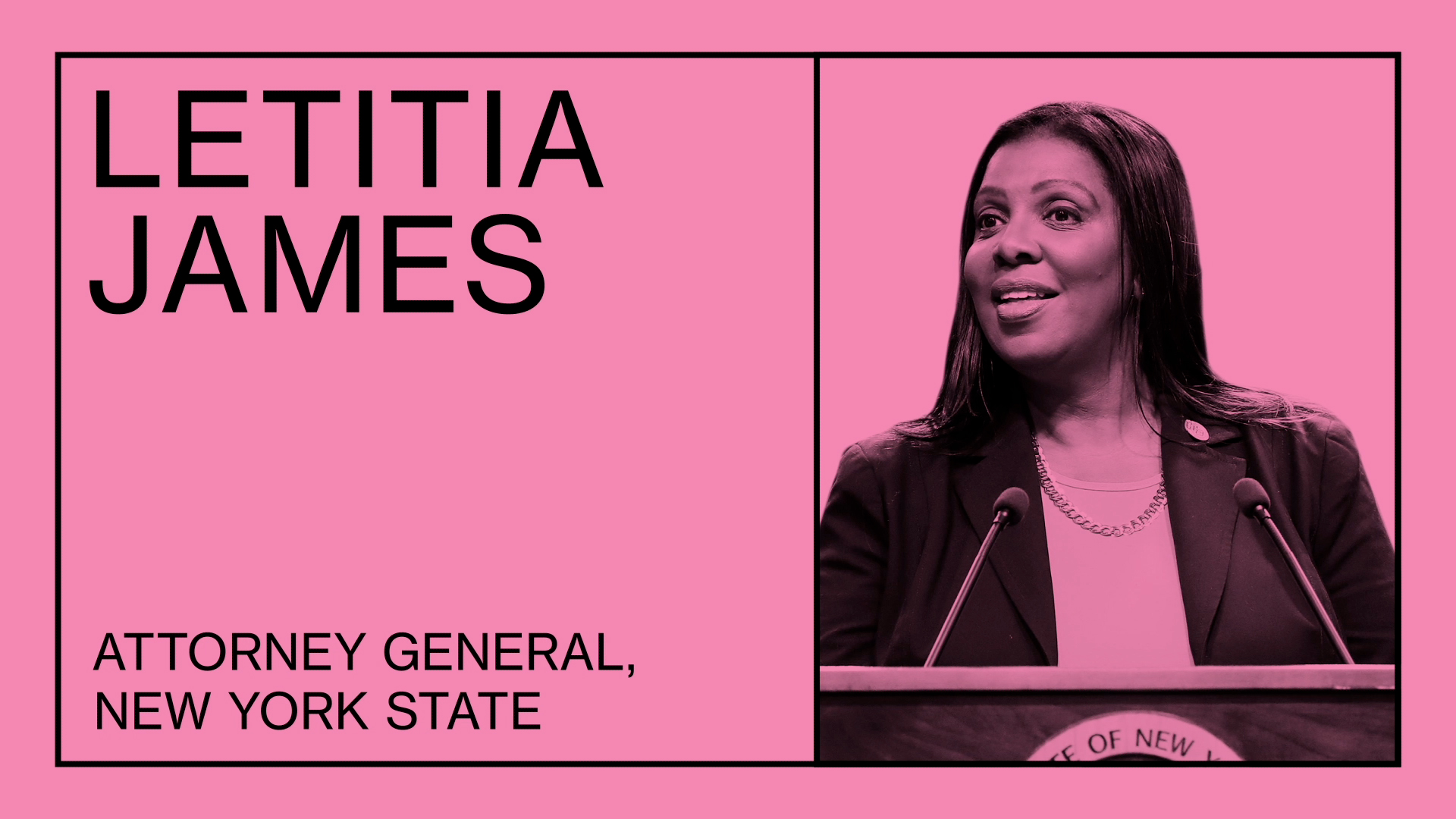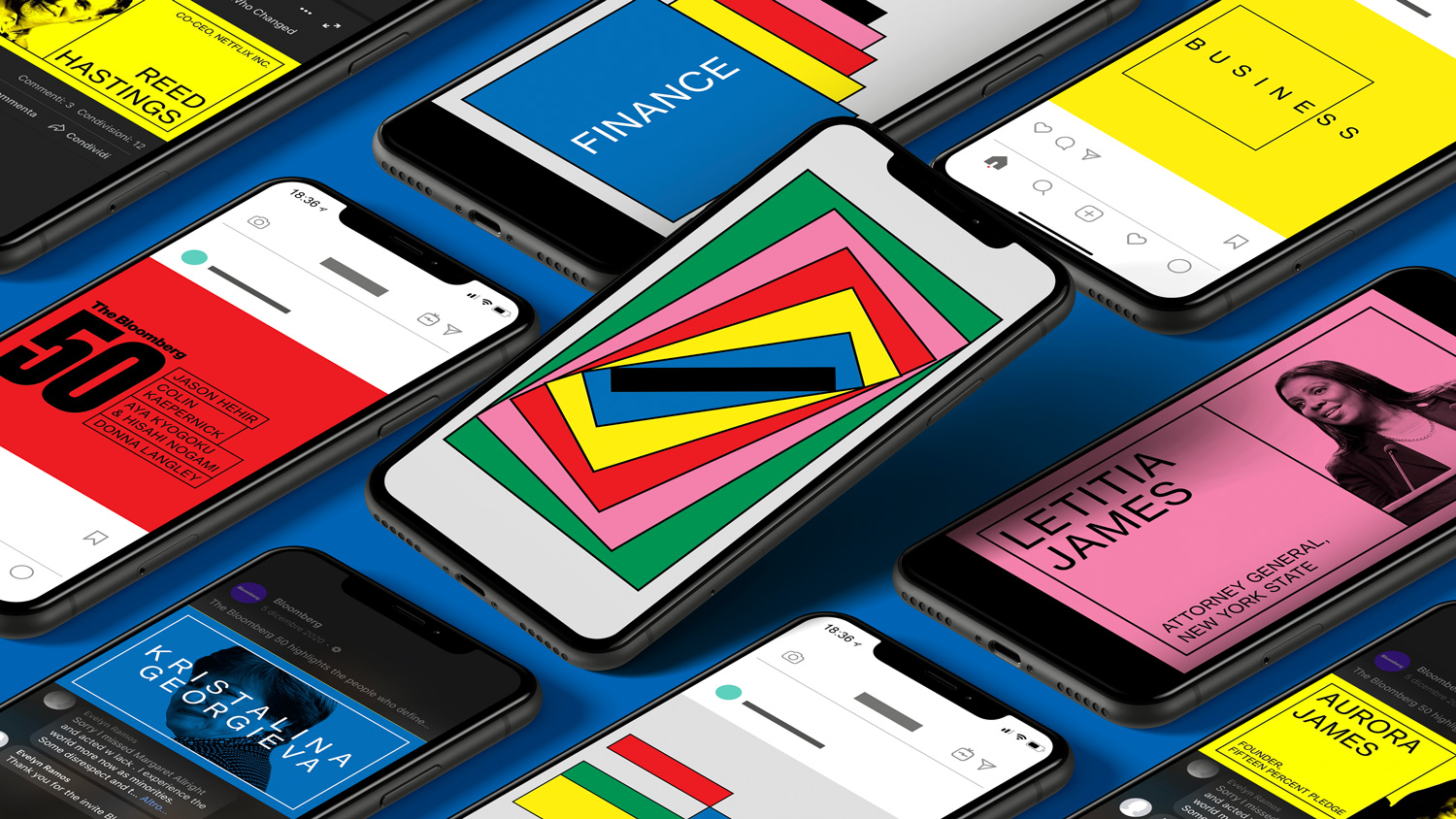 Credits — Creative Direction & Design Ilenia Notarangelo + Animation Lead Laurentiu Lunic + Animation David Cubitt + Bloomberg Art Direction Jaci Kessler Lubliner + Executive Producer Diana Suryakusuma