Airbnb Cycling
Experiences
Gearing up for a series of animated gifs exploring travel data and colorful infographics, one pedal push at a time.
Airbnb gave us a fun, clear brief: to illustrate and animate the data related to the Airbnb Cycling Experiences, visualizing fun facts about this growing global trend. We had some of the most popular tours to inspire us in the creation of this series of gifs, from the Paris Secret Tour, to the Mexico Tacos Tour or the Japan Urban Tour. The only catch? We had less than 2 weeks to do it. So we really had to take the fast lane to find the perfect solution for this task.
We pictured a world full of whimsical details, bold colors and tiny bikers, aiming to provide that sense of a shared experience. Bold loops in summery tones take you on a vibrant journey of data visualization insights.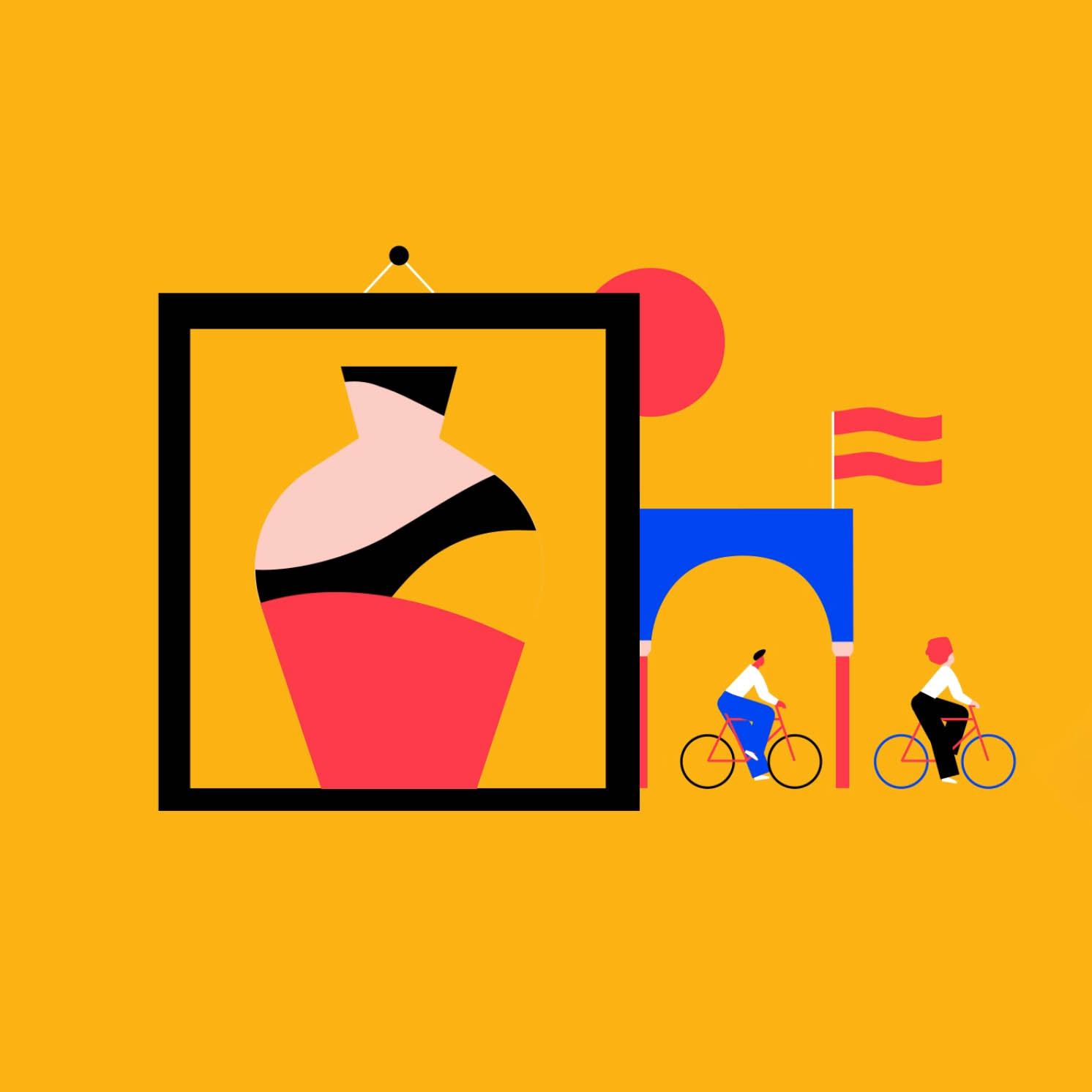 Our design process started from a main, representative character to play with: using various quirky hairstyles and colorful outfits reminiscent of the international energy of the theme, we managed to include a good amount of well-crafted character animation in a tight timeframe.
The color palette stands out almost like a character in its own right: vivid with a French touch, it is consistent with Airbnb's official color palette while also keeping up with our signature style.

Contrasting color blocks define rapidly shifting scenarios, building a jigsaw landscape that changes in rapid transitions, as the tiny bikers go from Mexico, to Paris or Japan in a heartbeat.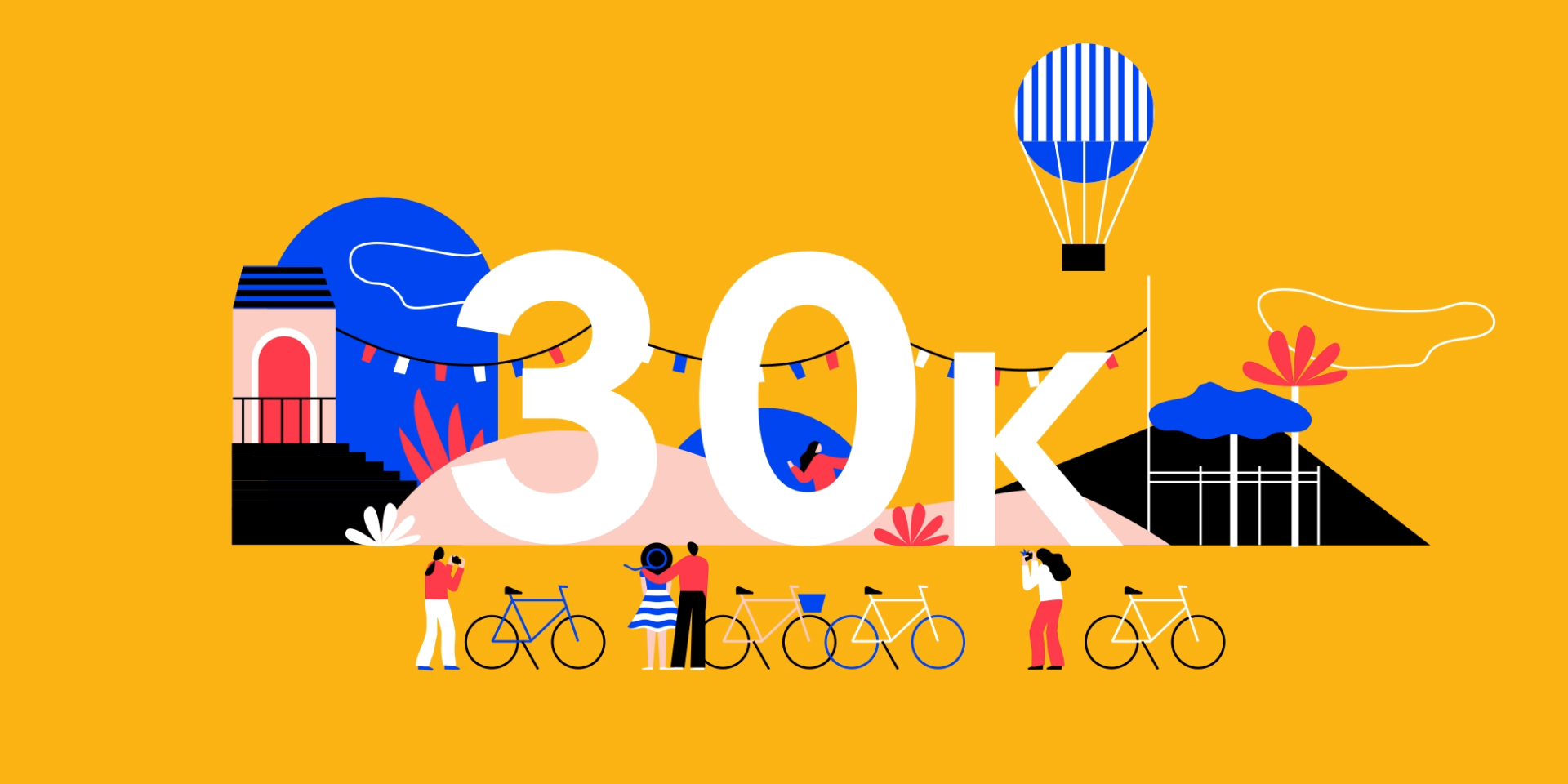 Credits — Creative Direction Ilenia Notarangelo + Illustration Cristina Pasquale + Animation Laurentiu Lunic & David Cubitt + Portfolio sound design Carla Gioia